Nowadays, people believe that eCommerce customer experience is not nice-to-have anymore, it is a necessity. Let's just take a step back and understand why. 
Sometimes, you can take small actions that will make a big difference. That holds true also for sales. Sales nowadays are not as they used to be, when you had your customers coming into your store and you needed to promote your products in person.
You needed to have knowledge, experience and be persuasive to serve your customers in the best way possible. Then add some small actions on top – put on your biggest smile, give a discount for the next visit, recommend an extra product to match the one your customer wants to buy, inform about new products coming soon, etc. Sale accomplished!
If you were good enough, they wouldn't even go out there looking for another shop. Moreover, they would be coming back again, since they enjoyed their shopping experience!
But nowadays, customers have a powerful tool in their hands -internet. They use the web to look for information, compare products and stores and buy online. They will do their research and read testimonials and reviews. Last but not least, they are familiar with you and your competitors, sometimes even before visiting your e-shop.
You need to find ways to keep them satisfied in the virtual world too. To build a relationship with them, improve their perception for your brand and keep them coming back. This is where eCommerce customer experience plays a key role!
Every interaction of your customer with your business – navigating, talking with customer service, receiving the products – defines their customer experience and consequently their satisfaction and loyalty to your brand. This is where some small actions can make a big difference for your e-shop!
Why is eCommerce customer experience important for your business?
In ecommerce, the better customer experience you deliver, the more returning customers you will have, the more you will increase your sales, the more positive reviews you will receive, and so on. As simple as that!
By delivering great customer experience you can:
Increase brand recognition and loyalty
Increase your customer base – improve word-of-mouth marketing
Increase your ROI
Stand out from your competitors
Customer experience is important for the in-store sales and it is no surprise that it is also important in ecommerce. The key point here is to know how to create a great experience for your customers across different channels and devices.
How to achieve a positive eCommerce customer experience
There are many ways to provide a positive experience online. For example:
Nice graphics on your website
High quality images
Easy navigation through pages
Smooth checkout
Bringing in new products
However, many of your competitors are already doing some of the above.  So, how can you outdo them and deliver an excellent customer experience that will make your customers talk about you and eventually boost your sales?
Online consumers, and especially millennials, like to purchase products from businesses that place value on their customers. They need to engage more with the company and trust that the retailer will provide the best products and services possible every time. This way, your customers come back to shop again and most importantly – they share their experience with their friends!
Here are some ideas on how to improve your customer experience: 
1. Visualize your products in an alternative way
Have you heard the expression "seeing is believing"? Well, most people will believe something only when they see it live. Same way your customers will be more attracted to the product if they see a video of it, even if it is an online review that is not made by you. Personally, I keep buying clothes from an e-shop that provides video descriptions of their products. This way I can see the fit, material, color better. I like it more this way and I can choose easier. By providing videos, or any other alternative way of visualization you can think of, you enhance the customer journey, help your customers decide and promote your products in a better way. Not to mention the boost in your sales!
2. Social Media – Make it count
I know, I know… this is trivial. Nowadays, every e-shop has a social media presence but not everyone uses it properly. You need to be attentive of what you are sharing on your social media. Who is your audience? What do they like? What are their desires? Your posts need to be informative, charming, funny, creative and modern. You need your customers to engage with your brand. You want them to keep following you to learn more about your products or services.
You need to communicate with your customers the way it fits them the most and you need to keep showing up!
Oh… and make sure you are consistent in all the social media you use!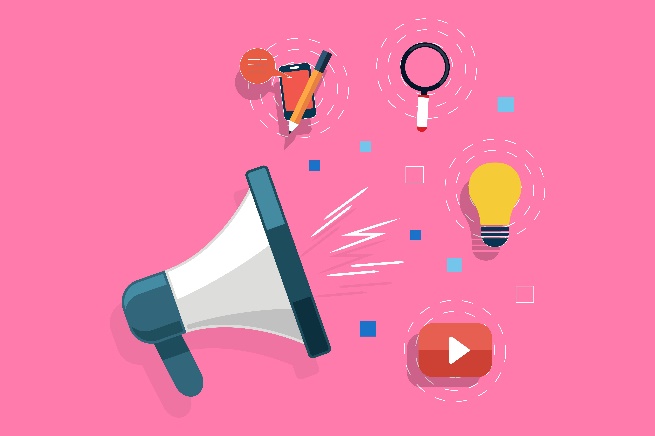 This one was mentioned in one of our previous blog posts. I needed to stress out how important this is. Your product descriptions need to be detailed and accurate. Think about what a customer might ask you in person or what you would do or ask if they were in person. For example: "Do you have this in another color?". It may seem so basic, but I have visited e-shops that had the same t-shirt in many colors, with different product pages and not referring to one another. Imagine how hard it is for the customer to find what they need and how much money this e-shop loses daily!
4. Personalize your services
Personalization is the new trend in marketing and ecommerce. Actually an estimated 80% of the customers are more likely to purchase from brands that provide a personalized experience. 
By personalizing your services, you can show to your customers that you actually care about them, you recognize that each one of them is unique and you will treat them this way. Nowadays, most of the companies are using the personalization tools in email marketing. Just by adding your customer's name on the email you sent them can increase their engagement to your brand. 
However, there are ways to provide a total suite personalized experience on your e-shop. The new generations want everything to be quick, accurate and easy. With the opportunities that Artificial Intelligence and Big Data provide, you can leverage this advancing technology to connect better with your target market, propose to your customers products that they are interested in and are more likely to buy based on their needs and wishes and increase your customer engagement and consequently sales. This way you can offer a great customer experience that will be the differentiating factor from your competitors. 
Have you heard about the Cocktail Party Effect? This states that people are eager to focus more on information relevant to them. A key trigger for this to happen is when they hear their name. Imagine the possibilities with personalization! 
How can Reccodo help you?
Personalized products recommendations is the upcoming trend and we have made it so much easier than it sounds. In Reccodo we thrive in providing the most relevant products to each of your customers to help them find what they need quicker. 
When most of the e-shops provide static product recommendations that offer no value in their sales, you can take a step further and provide AI based automated personalized product recommendations and dynamic bundles, unique for each one of your customers!
We have seen an increase in revenue for our customers using personalization!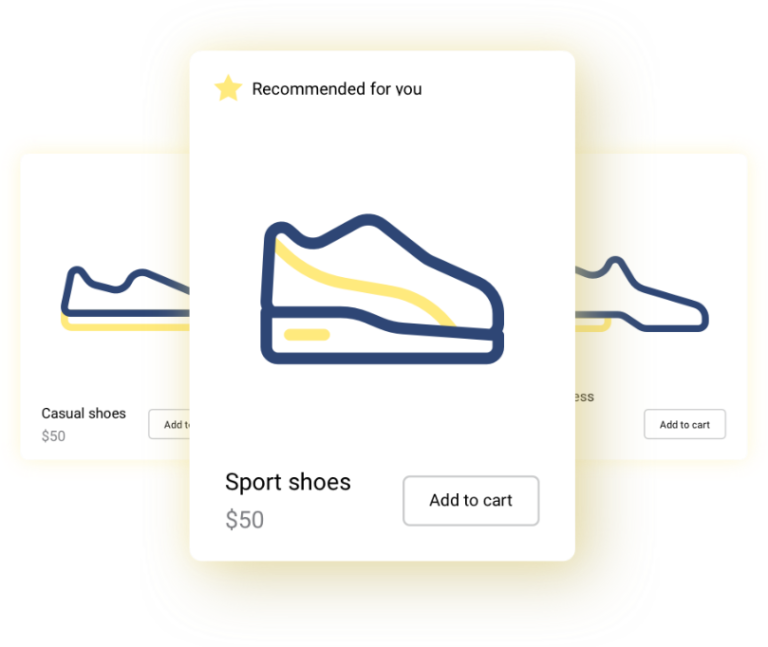 5. Track your results and obtain customer feedback
After you have created the best customer experience for your customers, do not forget to frequently follow up on your results. Which one of your techniques worked? Do your customers spend more time searching for products? Do they spend more time on the product pages? How long does it take for them to check out? Are their shopping carts increased?
You can easily monitor your sales increase, your CR and the percentage of your returning customers.Only by monitoring you will be able to understand what you should improve to your strategy.
Moreover, you should request feedback from your customers regarding your services. Always ask for a review and send a quick questionnaire occasionally. By asking for a customer to assist you, you make it clear that you want to improve your services and you value their opinion to do so. This way you also increase their trust to your brand!
Customer experience is important for your e-shop as it is what will keep your customers coming back to shop again and recommend you to their friends. Make sure you focus on a great experience throughout the customer journey and not only in some phases of it – a job half done is as good as none.You need to create a strong relationship with your customers as this is what counts in the long run.
There are a lot of ways to improve your customer experience, some are easier than others, but is important to make it your own way. Improvise, be creative, dare to differentiate from your competitors and I am sure your customers will just love it! Do not forget to utilize the opportunities that technology offers to make it even more successful. You are the one to create a better image for your brand so do it the best way you can!
At Reccodo, we are always happy to help you boost your sales by providing to your customers the most relevant product suggestions! Take a free trial and see what we can offer.
Are you ready?
Is your eCommerce set up for Growth?
Answer the key questions and find out ideas that will skyrocket your customer experience!