On the first part of this article, we talked about 5 eCommerce statistics that can give useful insights for your own online business.

Grab a cup of coffee and let's find out even more!
️
eCommerce Stat #6: Longer mobile page load times drastically increase bounce rate.

Speed matters!
Nowadays, people don't have time to waste by waiting your website to load. From the initial structure of your website invest to build it in a way that it will be efficient in mobile, tablet and desktop. You can check the guide we prepared for you here.
M-commerce is already an important part of eCommerce used especially from the new generations. And these generations are impatient!
In fact, the longer the load time, the higher the bounce rate: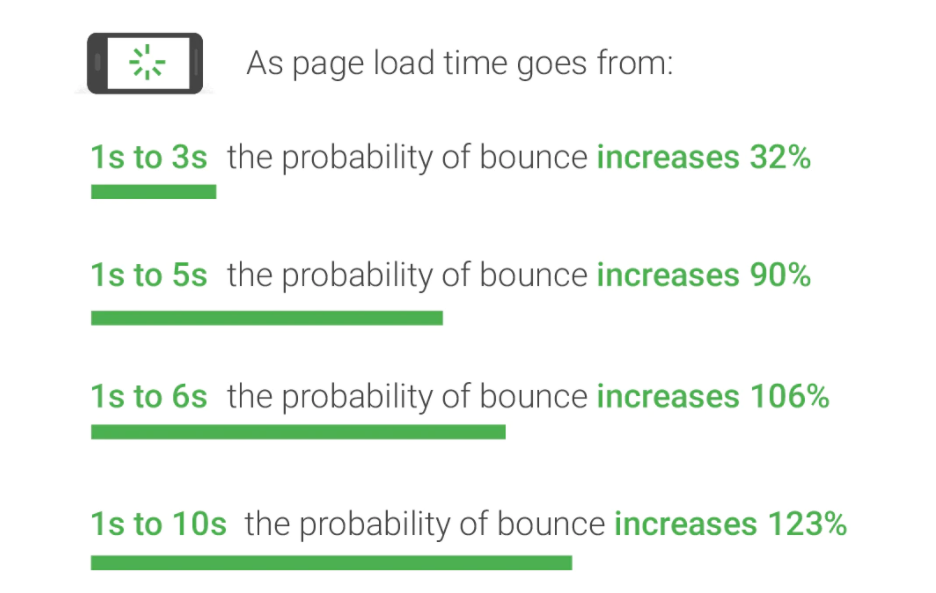 If people have a negative experience on mobile, they are 62% less likely to purchase from you in the future. For the sake of customer retention, you should provide a high-quality mCommerce experience!
Quick Tip: Optimize image size on your website. This will make your website faster!
eCommerce Stat #7:
On average, 52
%
of online stores have omni-channel capabilities.
Everyone has heard the term "Omni-channel", but the vast majority of e-shop owners don't know what it refers to. Omni-channel retail (or omni-channel commerce) is a multichannel approach to sales that focuses on providing seamless customer experience whether the client is shopping online from a mobile device, a laptop or in a brick-and-mortar store. (Bloomreach)

Most eCommerce businesses are multichannel, focusing on the individual customer experience on different channels.
Omni-channel is the future of eCommerce and only 52% of online stores use its capabilities.
Grab the opportunity of the omni-channel power and optimize your communications with your potential customers. This way, you will be able to nurture them through a sales funnel.
eCommerce Stat #8:
According to Statista
,
only 2.
58
% on average
of e
C
ommerce website visits convert
ed
into a purchase
during the second quarter of
2019.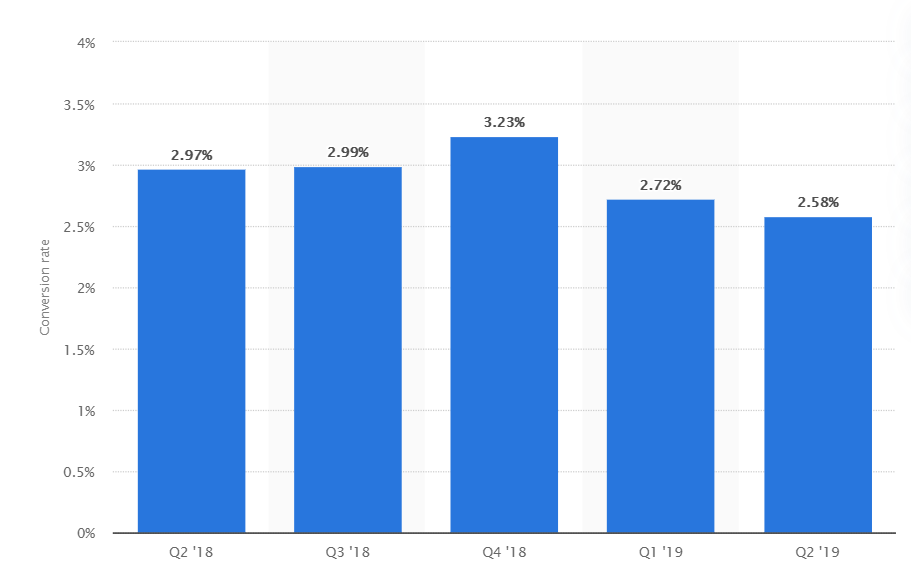 In other words, only 1 in 34 website visitors finally make a purchase. This number is pretty low and undoubtedly you are missing a big opportunity.
Let me give you an example to better understand the importance of this number! Suppose that you are an online store owner and your e-shop has 2% conversion rate and your monthly revenue is up to 5.000$ . To be realistic, it is really hard to increase your conversion rate but it's worthwhile since this is where your profit is hidden. There are a lot of improvement fields to begin with:
Find your customers' personas

Make your e-shop easy to find in search engines

(

a.k.a

focus

on your SEO)

Set up accounts on social media

Invest in a unique customer experience

Provide safe and trustful payment methods.
Don't waste time and take control!
eCommerce Stat #9:
74% of consumers rely on their social networks to make purchasing
decisions.
Nowadays, new generations are the top users of social media. Social media on eCommerce expand in two dimensions – social network and social shopping. Social shopping is defined as a channel to selling products and services online.
Social networks are very powerful to influence people and can turn them from lookers to buyers.
And you need these buyers!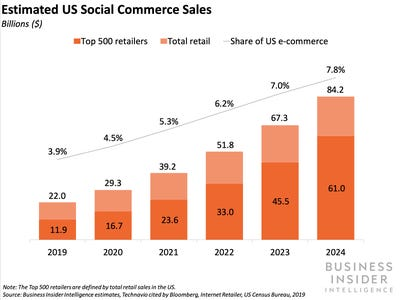 Customers want to know more about a product or an e-shop and as a result they join in groups or communities on social media to discuss with other people and take a useful feedback or recommendation. Word of mouth plays an important role in these networks. This leads us to the importance of customer satisfaction. Each shop owner, either of a physical or an online store, should take care of their customers and try to satisfy them.
A shopper will spread the word to another, and you want to spread the good one!
eCommerce Stat #10:
U.S. companies lose an average of $62 billion annually due to poor customer service.
That's huge, right?
Customer service on eCommerce refers to the services you provide to help customers through their journey on your e-shop. Providing efficient service will help you achieve your goals.
Today's customers have sky-high expectations. To be more specific, they want multiple channels for support and a a quick troubleshoot. However, the good news is that Millennials are ready to pay 21% more to do business with companies who excel at customer service.
Customer service is important for brand loyalty. Below you can find some best practices to enrich it:
Focus on your average response time

Use social media for customer service
Provide proactive customer support

Include customer self-service options

Offer a phone support line
Useful Insight: Do not forget to take feedback for the customer service you provide!
Wrapping Up
There are plenty of eCommerce insights you can take advantage of, if you run an online business. We gathered the most useful statistics from different fields such as delivery, customer experience, payment methods and many more, to provide you with a heads–up to take your e–shop to the next level.
Ecommerce continues to grow at a speedy rate. Don't stay behind!
The best time to start is…now!
Afroditi Tsaparoglou
Sales Executive at Reccodo 
https://www.oberlo.com/blog/ecommerce-statistics 
https://www.emarketer.com/content/global-ecommerce-2020 
https://ecommerceguide.com/ecommerce-statistics/ 
https://ecommerceguide.com/guides/digital-transformation-stats-and-trends/ 
https://www.digitalthirdcoast.com/blog/ecommerce-marketing-statistics-for-2020 
https://en.wikipedia.org/wiki/Customer_experience#Benefits 
https://www.forbes.com/sites/cognitiveworld/2020/02/06/unleashing-the-real-power-of-data/?sh=466f39e7389d 
https://www.bloomreach.com/en/blog/2019/07/omnichannel-commerce-for-business.html 
https://www.oberlo.com/blog/why-nobody-is-buying-from-your-store 
https://kinsta.com/blog/ecommerce-statistics/ 
https://www.businessinsider.com/social-commerce-report 
https://www.helpscout.com/blog/ecommerce-customer-service/ 
https://blog.hubspot.com/service/ecommerce-customer-service 
https://www.statista.com/statistics/439576/online-shopper-conversion-rate-worldwide/ 
https://www.smartinsights.com/ecommerce/ecommerce-analytics/ecommerce-conversion-rates/