Digital transformation on eCommerce was already a part of our life but due to Covid-19 it skyrocketed all of a sudden. According to McKinsey, 10 years of e-commerce adoption was compressed into three months. Lockdown, stay-at-home state and social distancing accelerated eCommerce adoption.
Both business owners and customers lost the chance to adopt to the technology at their own pace.
Companies had to speed up changes in their e-shops, from customer experience to payments, logistics or shipping. The brands had to shift their businesses to a new "normal". On the other hand, customers wanted to experience the brand digitally the same way they did offline.
New technologies were risen for industries in order not only to survive the digitization, but to get the advantage over the competition. For example, personalized recommendations were strengthened and went even further with visual representation of relative products.
Online shopping has a big impact on our lives. Phycologists have also taken a stand on how eCommerce helped people and kept them emotionally stable during pandemic.
Payments
Pandemic brought changes to the payment methods. As Covid-19 is contagious also through objects, people refrained from exchanging money. Digital payments are on the rise with mobile wallets looking promising, as well as e-banking and credit cards.
However, the cash-on-delivery method remains the first choice of the customers. Why is that?
The reasons are obvious.
Firstly, for many people digitization is not something they are familiar with. When someone does not even have an e-banking activation on their account, it's very difficult for them to pay via digital methods.
Moreover, there are still trust issues regarding eCommerce transactions and customers are only willing to pay once their order reach their doorstep.

Logistics-Last Mile
Logistics are a hot topic during the Covid-19 era in eCommerce. As the only channel of shopping was the online, couriers were busy as ever.
In a product's journey, the last–mile is the final step in which the product is delivered from the courier business to the end customer. The competition is huge. As a result, e-shops try to find ways to stand out from their competitors. Providing the best shopping experience can skyrocket your e-business.
According to DHL, the last-mile accounts for about 53% of shipping costs. Big retailers, like Amazon, set high standards of shopping experience and the small businesses have no other choice but follow them. In eCommerce you should give customers what they want on the day and time they want. But how is this possible with bad weather conditions and delays?!
I have one advice for you. Plan ahead as much as possible!
Last-mile innovations are here to stay and include robots, drones, and autonomous vehicles as a way of shipping. These methods may soon be the new "normal" and businesses should plan their next moves so as not to stay behind from their competitors.

Implementing Eco-friendly Approach on

L

ogistics
More than a third (37%) of shoppers say that they are now more conscious of the environmental impact their online shopping habits have than before the pandemic. As a result, they are expecting an eco-friendly approach from the retailers' side.
It's a win-win situation. Retailers will not only reduce their wastes but also their costs. According to Gartner, within the next 18 months a lot of businesses will prioritize environmental operational efficiency through waste reduction, responsible sourcing, water efficiency and greenhouse gas emissions reduction.
What about the cost reduction?
Being eco-friendly also refers to the packaging. A lot of companies have developed alternatives to plastic packaging like Nestle, Unilever and Mars. The new paper wrapping protects the product against water vapor, oxygen, and other substances, enables sealing from the heat, but at the same time it is easily recycled or composted and also cheaper than plastic.
In addition, optimizing the route of the delivery can really save you money. There are a lot of tools implementing this kind of operations and typically reduce their truck fleets by up to 20% – delivering the same products with fewer trucks.
Meanwhile, autonomous vehicles mentioned before can help companies to reduce the amount of gas used for shipping process.
From

P

roduct

R

ecommendations to

V

isual

C

onfiguration

T

ools
In the beginning there were recommendations on an e-shop's homepage. A simple widget but very generic since the products were the same for every user and were chosen manually by the business. Now a new era of personalized experience has started. Through Artificial Intelligence and Machine Learning these recommendations became personalized for each user, which led the customer experience to a higher level.
During Covid-19 pandemic businesses redefined the role of physical stores. Repetitive lockdowns made the business owners realize that this sales channel isn't the primary one. Online shopping took its place on the pedestal and left behind the physical locations, that are slowly transforming into temporary or permanent fulfillment nodes to enable faster delivery.
As a next step to this innovative continuation, there will not only be a virtual shop assistant 24/7 – as it is now through personalized recommendation engines – but also visual configuration tools, that enable sales representatives and customers to see a 2D or 3D visual representation of the product they want to order.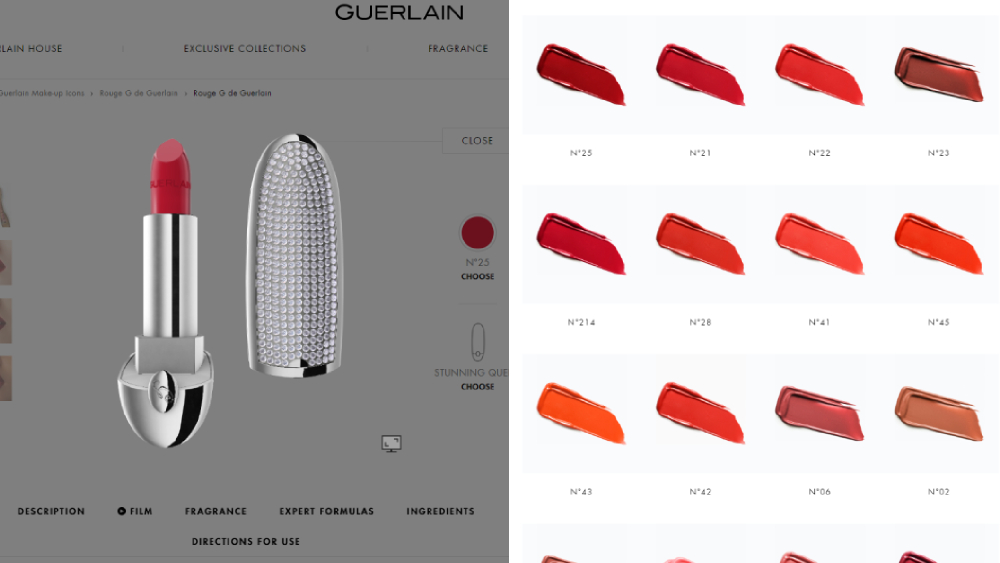 Moreover, live commerce will come to fill in the above innovation. With live video streaming retailers have the chance to demonstrate products and to interact with customers at the same time.
New eCommerce Channels
If you think that WhatsApp is just a tool to chat with your friends, you are mistaken. A big number of businesses are already using this tool daily.
Since most of the users are familiar with WhatsApp, it's also a good opportunity to engage with them providing customer service and a great eCommerce experience.
Below is a typical example of customer service on WhatsApp: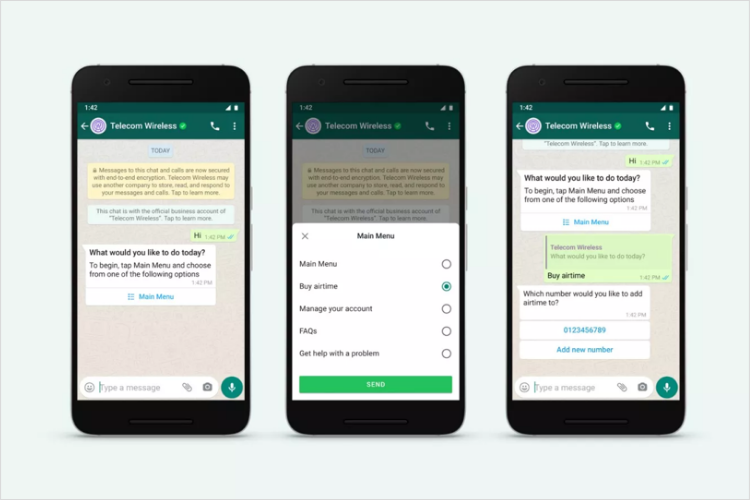 During Facebook's annual F8 Refresh conference, WhatsApp's Head of Business Products, Ajit Varma, announced an important eCommerce feature which will be added to the app soon. The ''Add to Cart'' functionality. Users will have the opportunity to find the product they want and then put it in their basket. Soon they will be able to pay also through the app.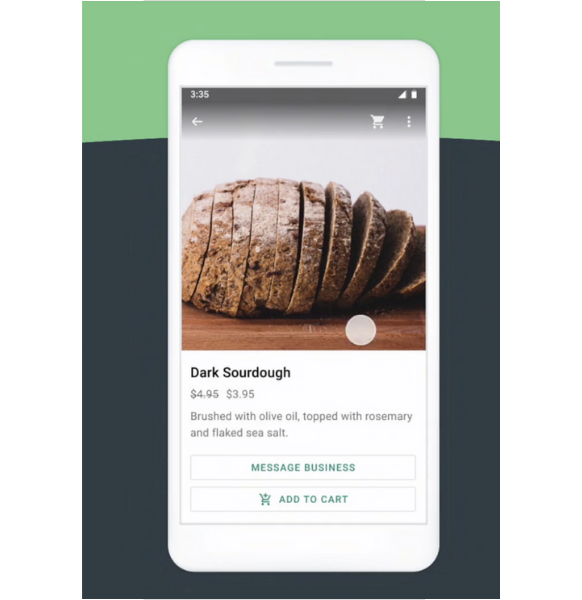 And if they're not sure about their choice they can contact the business and brands provide recommendations on WhatsApp.
Nice touch, right?!
A brand-new channel for online shopping with customer service and high-level customer experience via recommendations.
Retail Therapy
During the pandemic, the percentage of people shopping online skyrocketed. Covid-19 was itself the beginning of a digital transformation. According to a survey (PR Newswire) released in January 2021, approximately 70% of the Americans do more shopping online now than they did prior to the pandemic.
Statistics indicate an increase on eCommerce sales surpassing $1 trillion by 2023 and because of this e-businesses tend to adopt more quickly to the new technologies. However, this increase is not based only on the closed stores that resulted from the pandemic.
There is much more than that!
From customers' side, Covid-19 impacted their intent to shop online not only because they needed to buy the necessities but to also enhance their emotional wellbeing. Preserving their mental health during the pandemic was as important as making food.
Shopping procedure alleviated anxiety because people were too afraid to be inside the crowded malls or shops. And that was the perfect timing for eCommerce. Online shopping relieved people from the stress of getting sick and helped preserve the social distancing.
Why will this remain?
Because people understood -in a violent way- the benefits of eCommerce.
One main benefit it that with the plethora of options during the online buying process, for example being able to easily compare prices between e-shops, customers have the full control on their choices. This process reinforces their self-confidence.
In addition, shopping creates the feeling of expectation. In this case expecting to receive something that you bought to yourself. Psychologists claim that, through retail therapy, big amounts of dopamine are produced, which increase the levels of happiness.
To play devil's advocate, online shopping can be very dangerous if you cross the line and can lead to shopping addiction.
Have you ever seen the movie Confessions of a Shopaholic?
The main actress has a lot of debts due to her addiction on spending a lot of money on shopping with credit cards which are over the limit.
Retail therapy can enhance your life. But you should also keep an eye on your pocket!
Wrapping Up
Global pandemic has altered the eCommerce retail world. The main channel for customers tends to be the online one and having a high-level customer experience is the first on the to-do list of the online businesses. eCommerce is here to stay after Covid-19 and the companies that have already realized this new era will be the ones to survive the competition.
I would like to finish my article with some lines I read recently from Shamsul Chowdhury, the vice president of Jellyfish digital marketing agency, which in my opinion are exactly to the point.
When we look back at this pivotal time in retail history, the answer to the question of "who led your company's digital transformation?" won't be the CEO, CMO, or CTO. It will be COVID-19.
Afroditi Tsaparoglou
Sales Executive at Reccodo
References
https://www.dhl.com/discover/business/managing-your-business/changes-to-global-logistics
https://www.forbes.com/sites/forbesbusinesscouncil/2021/12/29/covid-19-accelerated-e-commerce-adoption-what-does-it-mean-for-the-future/?sh=5b587e25449d
https://news.lenovo.com/future-of-ecommerce-after-covid-19-with-ajit-sivadasan/
https://www.oecd.org/coronavirus/policy-responses/e-commerce-in-the-time-of-covid-19-3a2b78e8/
https://www.verywellmind.com/how-a-year-at-home-turned-us-all-into-online-shoppers-5120892
https://evestar.com/operating-an-ecommerce-business-in-an-ecovid19-world/

https://www.rolandberger.com/en/Insights/Publications/How-will-the-COVID-19-crisis-impact-the-payments-industry.html
https://www.frbsf.org/cash/publications/fed-notes/2021/february/consumer-payments-covid-19-pandemic-2020-diary-consumer-payment-choice-supplement-2/
https://www.businessinsider.com/last-mile-delivery-shipping-explained
https://www.dhl.com/discover/business/getting-to-market/last-mile-delivery-2
https://www.dpdhl.com/en/media-relations/press-releases/2021/dhl-express-uncovers-next-wave-of-e-commerce-growth.html
https://www.gartner.com/en/newsroom/press-releases/2020-10-08-gartner-identifies-top-five-areas-in-digital-commerce-that-covid-19-will-change
https://www.mckinsey.com/industries/retail/our-insights/adapting-to-the-next-normal-in-retail-the-customer-experience-imperative
https://unctad.org/system/files/official-document/dtlstictinf2020d2_en.pdf
https://www.mckinsey.com/business-functions/strategy-and-corporate-finance/our-insights/how-covid-19-has-pushed-companies-over-the-technology-tipping-point-and-transformed-business-forever
https://hapticmedia.com/blog/2d-vs-3d/
https://www.paragonrouting.com/en-us/blog/post/5-ways-reduce-mileage-routing-scheduling-optimization/
https://www.ft.com/content/87c500a7-4704-4150-92d8-57cc95fa2cad